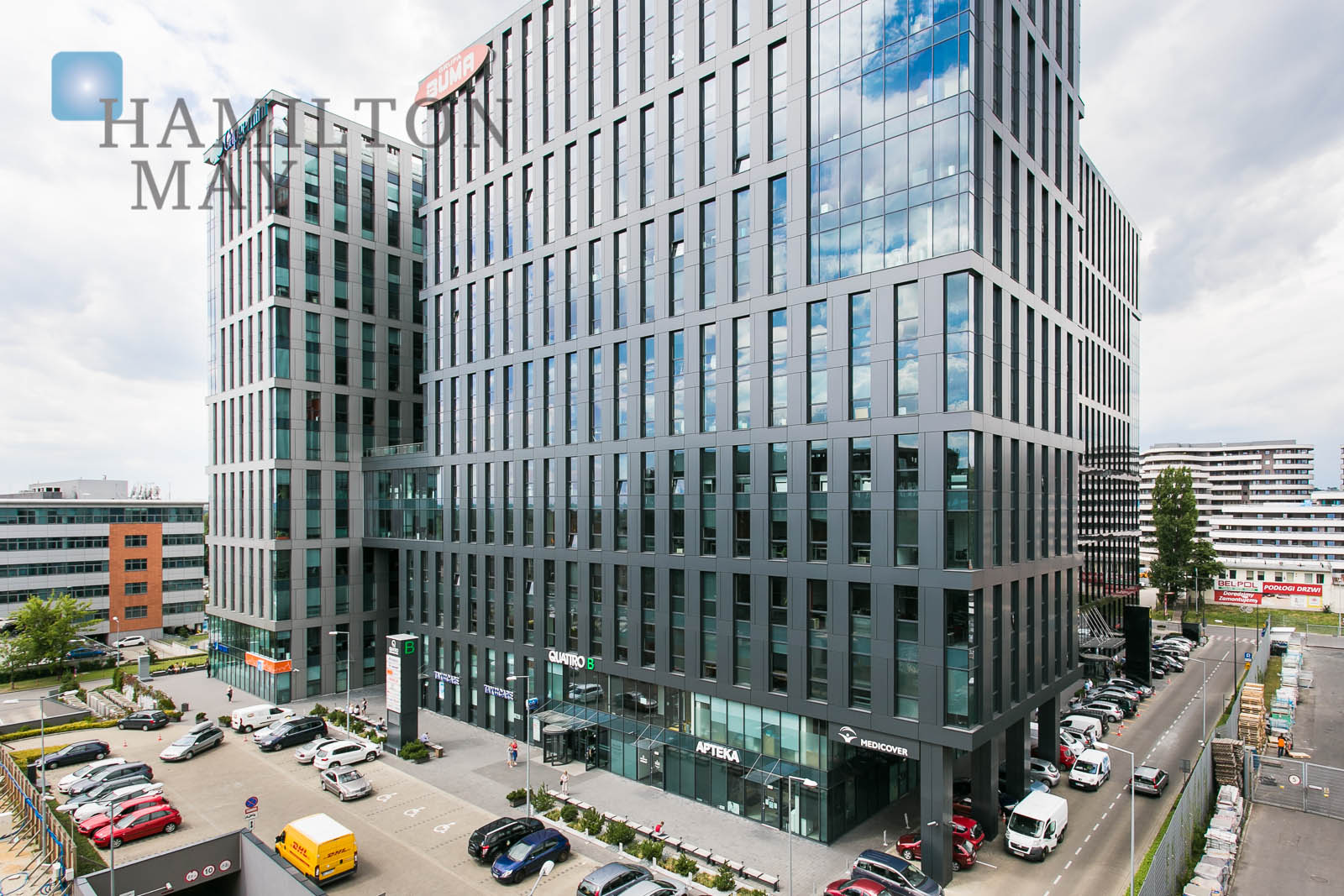 Apartments and houses for rent in the vicinity of Quattro Business Park
Apartments and houses for rent in the vicinity of Quattro Business Park (7)
---
This office complex comprising four 14-storey A-class office buildings has been developed by Buma Group since fall of 2008. Its design was created by a Warsaw-based architectural office - Kuryłowicz & Associates. The investment comprises four office buildings, one-level underground garage, courtyard with a cafeteria, benches, fountain, greenery, as well as an independent parking featuring 7 overground levels and one located underground. Thanks to its impressive office space of 48 096 m2, the complex is ideal for large enterprises and international corporations.
The complex is situated in the Prądnik Czerwony district, by Bora-Komorowskiego Avenue. It can be conveniently reached by a private car, as well as the means of public transportation.
Hamilton May regularly receives inquiries from various individuals and entire families moving to Kraków, searching for apartments available for rent in the vicinity of Quattro Busieness Park. Our Agency provides a wide choice of meticulously selected properties, which meet the typical criteria; floorspace of at least 80m2 and property's layout featuring two or more rooms. Such properties usually come with a garage or a parking spot, that are so sought after by a vast majority of tenants.