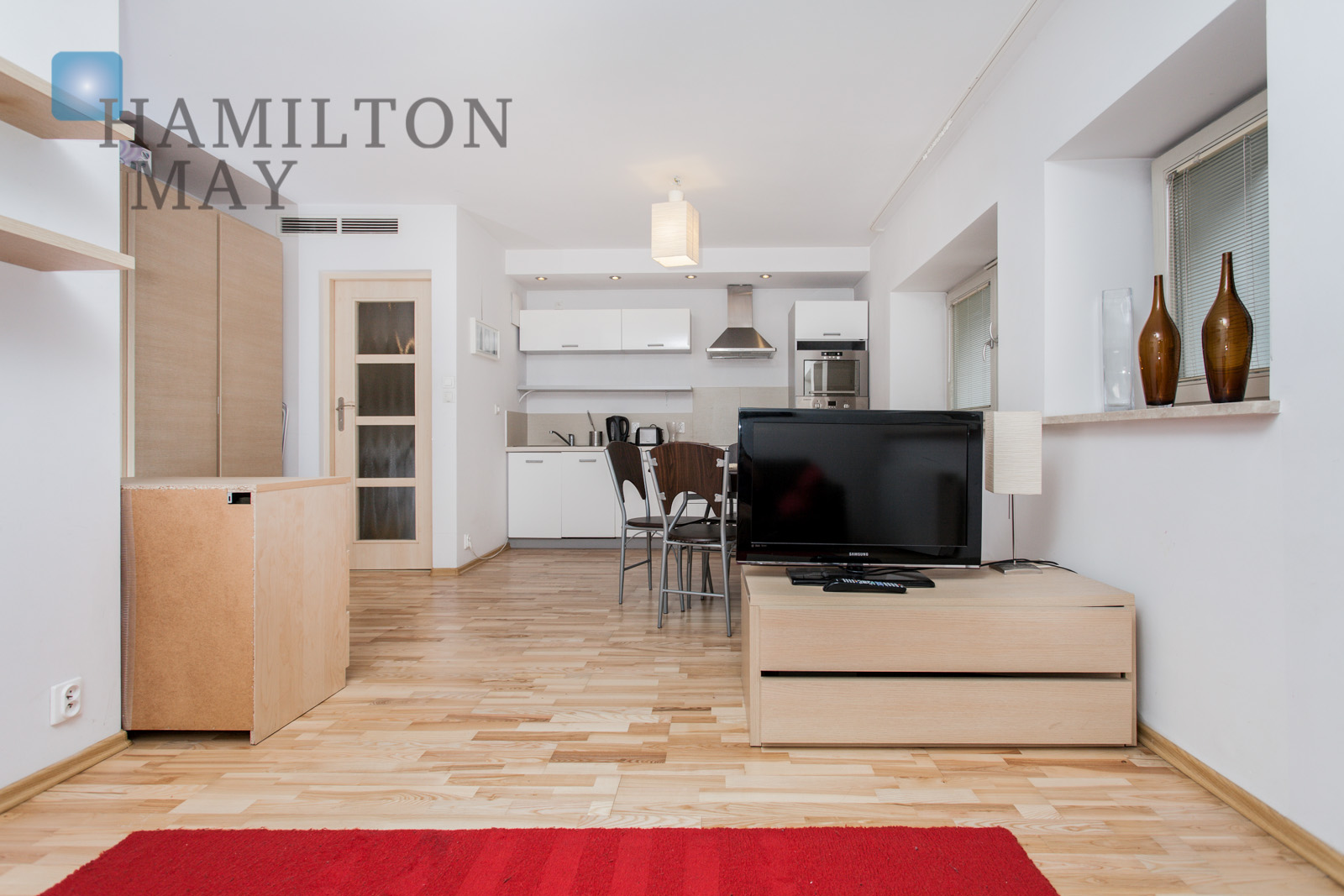 Studio apartments for sale in Warsaw
Studio apartments for sale in Warsaw (3)
---
Ref 14091
517,050 PLN

(115,544 EUR)

Size:

34m2
Hamilton May presents a sunny, comfortable apartment located nearby the Daszyńskiego roundabout and the business center in Wola.
Ref 15523
450,000 PLN

(100,561 EUR)

Size:

30m2
Hamilton May is pleased to present a cozy, studio apartment in a great location in Powiśle.
Ref 15789
470,000 PLN

(105,030 EUR)

Size:

26m2
Hamilton May presents an elegant studio apartment located on a quiet street between Krakowskie Przedmieście and Powiśle.
The majority of Warsaw residents live in apartments, with lot of these being quite small by international standards. For this reason, there is a good selection of studio apartments available for sale in Warsaw. See Hamilton May's list of studio apartments for sale here.
Summary of studio apartments sales market
Studio apartments can be found in most residential apartment buildings throughout Warsaw. Some developments in fact have a majority of smaller one-room apartments. Parents with children attending university in Warsaw will often also buy a studio apartment for them to live in.
Studio apartments will generally have a small hall area, separate bathroom and one large room. The kitchen may be in the form of an annex from the large room or a separate room.
Sales prices of studio apartments vary according to the standard and location, but are generally priced at a higher level than comparable larger apartments. For this reason, such apartments are favored by investors who can increase their return.
Hamilton May always has a large selection of good standard studio apartments for rent.