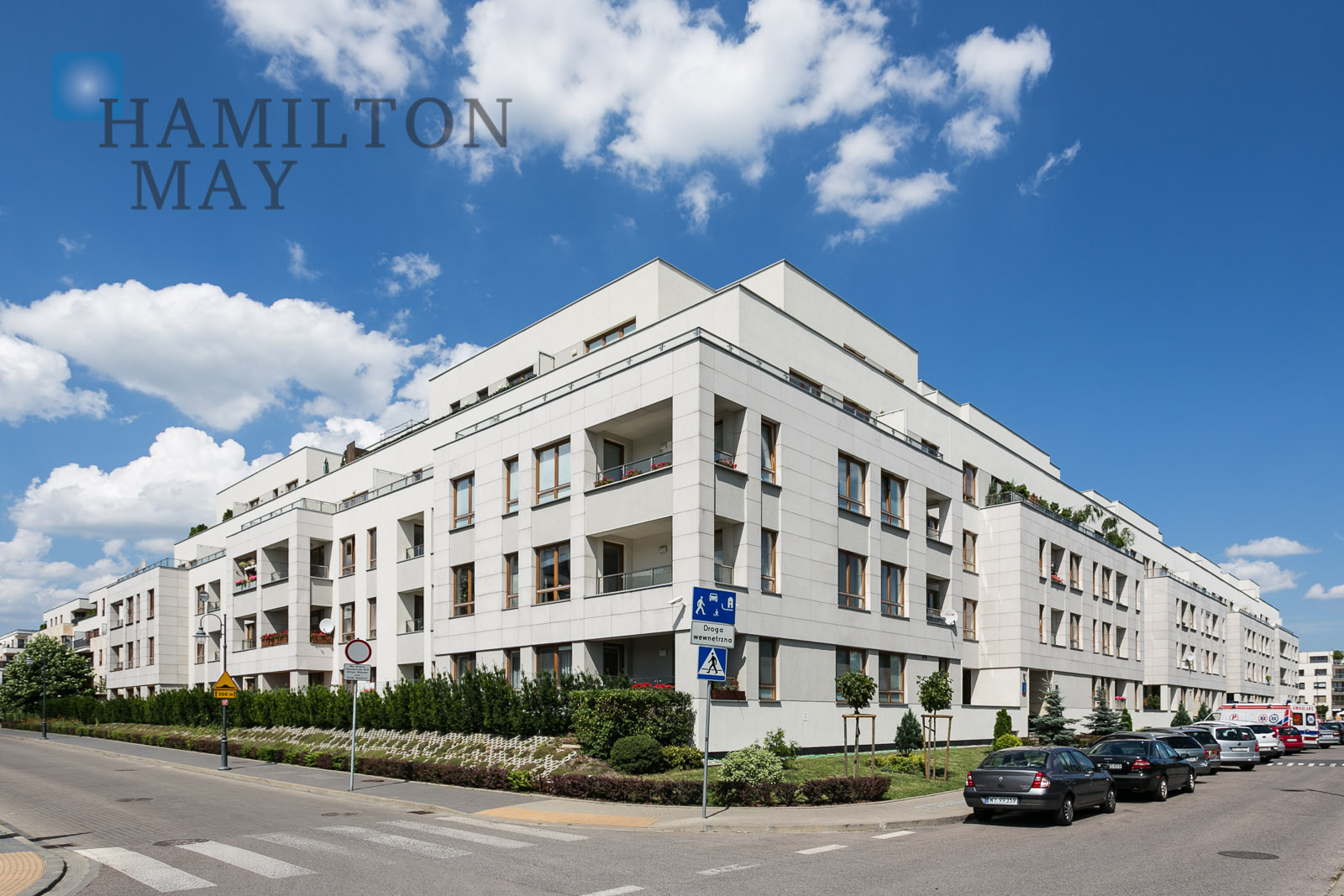 Secondary market sales in Miasteczko Wilanów residential complex
Secondary market sales in Miasteczko Wilanów residential complex
---
Ref 13987
2,070,000 PLN

(453,476 EUR)

Size:

175m2
Hamilton May presents a 5 bedroom apartment in Wilanów offered for sale. The property is located in the estate's central area; as the result it is very quiet and offers a view over the inner patio...
Ref 16621
607,000 PLN

(132,976 EUR)

Size:

47m2
Hamilton May presents an apartment of 46.7 m2, located at Gieysztora street in Wilanów.
Hamilton May has the pleasure to present the biggest new residential complex in Warsaw, located in the area of Wilanów district, in the southern part of the city.
Miasteczko Wilanów is one of the biggest residential projects in Europe - the project started in 2002 and since that time with engagement of many developers it has become a complex inhabited by over 10 000 people, located on the area of around 170 ha.
Miasteczko Wilanów complex is located in southern part of the city, in a peaceful environment close to the famous Palace of Wilanów. There are many green areas nearby the complex incuding Park Ostoja Wilanów. It offers good connection with the city center and office centers in Wilanów and Mokotów, as well as very well developed local infrastructure, including various shops, restaurants and various service points.
Miasteczko Wilanów offers a wide diversity of apartment types and size, ranging from 40m2 to over 250m2. Thanks to different developers' projects located in the complex it is possible to find apartments perfectly sutiable for ones needs.
List your property in Miasteczko Wilanow
Call Hamilton May between 9am and 6pm on:
(+48) 22 428 16 15
---
---
Street
Franciszka Klimczaka
---
---
sale price from
289,000 PLN
---
Avg. sales price/m
2
10,000 PLN
---
---
distance to centre
in centre
---
Similar Developments
Nearby Developments